Services & Support
Whatever your company is responsible for implementing, monitoring and maintaining all centralized information technology such as the campus data network, telephone system, computer systems, computer labs, servers, and Service Desk functions.


Program & Finacial Services

Technical Order Sustainment



We Create Fully Connected Systems So You Can Focus On Your Business
Whatever your company is responsible for implementing, monitoring and maintaining all centralized information technology such as the campus data network, telephone system, computer systems, computer labs, servers, and Service Desk functions.
Get Started Our business services are based on a combination of best-practices including CMMI (Capability Maturity Model Integration), ITIL (Information Technology Infrastructure Library), the Project Management Institute's (PMI) project management lifecycle methodology, and CompTech's ISO9001:2015 Quality Assurance developed in support of government and commercial clients.
Our solutions combine domain expertise, technical knowledge, and innovative use of technologies to improve business processes. CompTech has designed applications to address some of the most complex and challenging issues faced by our government and commercial clients. With CompTech, you can be confident that your end-to-end solutions are Best in Class.
Wondering how Alexcom's solutions can deliver measurable value to your enterprise?
Program Management Organization (PMO) support
Experienced staff and Project Managers with PMI Project Management Professional (PMP) certification, training in both CMMI life cycle approach and ISOP processes bring industry experience and knowledge to support your program and project management needs.
Requirements Management
Alexcom's skilled personnel negotiate detailed requirements, and  use tools ranging from simple spreadsheet templates to Rationale's RequisitePro for tracking the natural evolution of requirements through spirals, iterations, etc. We eliminate scope creep by ensuring that development maps directly to approved requirements.
COTS/GOTS Evaluation, Procurement Management
Our balanced, CMMI-based approach applies both quantitative and qualitative measures to recommend the optimal solution for our clients.
Project Management
We apply best practices to provide control of projects with the least amount of risk. This includes elements of project Communications, Risk, Quality, Configuration, and Change management.
Earned Value Management (EVM)
CompTech employs an ANSI-standard EVM approach to predict project quality, cost, and relevance based on historical data. This provides high-level visibility to stakeholders and allows course corrections early in the project lifecycle.
Alexcom offers a wide variety of services and products to Government customers:
• Enterprise Technology Solutions
• Corporate & Information Security Solutions
• Multimedia & Video Teleconferencing
• Data Imaging & Workflow
• Audio & Video integration
Alexcom strives to consistently provide highly responsive, Best in Class service solutions bringing quantifiable results and increased customer satisfaction by leveraging the company's capabilities and expertise. Alexcom has a customer focus, emphasis on quality work and strong commitment to personnel. Our team understands each of our Government clients' I.T. environments and associated challenges.
Alexcom aims to articulate our technical experience and capabilities as they relate directly to our clients' requirements. Our management organizational structure and management process systems are streamlined and designed to be highly effective, always utilizing industry best practices.
Our company has both a cultural and technical staffing diversity that is cross-trained and efficiently competent to handle most any client requirement.
CompTech Core Competencies:
• Project Management
• Help Desk/PC Support
o Hardware and Software
• Operations Support
• Network Engineering
• Large LAN Environment
• Web Server Administration Support (UNIX/NT)
• Project Management
• DoD Regulated Security Structure
• ITIL Implementation
• ITIL Training
• Technical Equipment Refresh
• Customer Training
• Security
• Server Operations
•Mail Servers
•File and Printer Servers
•Special Applications Server
•Account Management
•System Backups
Collection of Utility Energy Data
Measure Building/Facility Efficiency
Establish Carbon Footprint
Calculate Green House Gas Emissions
Create Energy Management Reports
Train City employees to assume operations
Establish Internet-Based Management System
Facility Management Team Responsibilities
Initiate Work Order Requests
Conduct Energy Management Analysis
Perform Environmental Management
Assure Fire Preventative Protection
Provide and Manage Building Security and Protection
Administer/Monitor Custodial Services
Refuse Services and Monitoring
Ensure Grounds Safety
Perform preventive maintenance on equipment
Respond to emergency alarm systems
Design and implement minor and major construction projects
Analyze and assist with overall facility budgeting
Utilize CMS/Impulse to track work orders, inventory, and labor hours
Maintain maintenance and housekeeping tools, supplies and equipment
Coach and develop maintenance staff to ensure standards of performance meet standards
Examine and make recommendations to continuously improve work processes
Conduct facility design using AutoCAD and 20-20
We are a growing local company with experience in Information Technology and Facilities Management and have the staff and expertise to successfully complete any Facilities Management task. We currently support base customers with Facilities Management Services and offer streamlined contracting thruogh the 8a program.
Please Contact Us for additional information about our capabilities.
Our team utilizes ISO 9001:2015 and adopted ITIL© as our core IT best practices model. By utilizing the ITIL© framework and methodology, we can advise organizations on IT solutions and limitations, accommodate more technology change with a reduced cycle time, improve existing quality of maintenance service delivery and remedial maintenance support, all while integrating additional technology. Our approach is to assess existing processes and establish baselines. We then identify and define opportunities for quick return, such as the accurate prioritization of incidents.
The key to problem resolution is the timeliness of corrective action through the service desk. If this process causes delays and reoccurring issues, our team identifies and develops a solution according to ITIL© best practices. Before we implement the change, it is reviewed and approved through our change management process. Implementation often results in personnel training and/or new technologies. Once the corrective action is determined, we implement and manage the change and measure the corrective action for desired results. It is our goal to ensure quality service delivery. We want to make certain the support implemented matches the organization's use of new technologies, controls, and escalating costs to provide cost savings/benefits to the customer. On other projects of similar size and scope customers have seen a 30 percent cost reduction as result of implementing ITIL© methodologies.
AlexCom's Core areas include:
• Project Management Planning
• Management Organization
• Management Systems
• Company Relations with Customers, Suppliers and Subcontractors
• Customer Satisfaction, Status and Performance Reviews
• Staffing and Retention
We know that every customer is unique. AlexCom leverages our collective project management experience with industry best-practices to tailor and implement an approach that best meet our customer's needs and expectations.
IT Services
It's important to ensure that critical IT systems are always available to support core business functions, but maintaining IT systems with an in-house IT staff can be costly and leave you without expertise in the latest technologies. All Covered has services to address your ongoing managed IT support needs.
Software/Systems Development
Researching, designing, implementing and managing software programs. Testing and evaluating new programs. Working closely with other developers, UX designers, business and systems analysts.
Enterprise Data Management
Is the ability of an organization to precisely define, easily integrate and effectively retrieve data for both internal applications and external communication.
IT Support
Monitor and maintain the computer systems and networks of an organisation. You could be installing and configuring computer systems, diagnosing hardware and software faults and solve technical and applications problems, either over the phone or in person.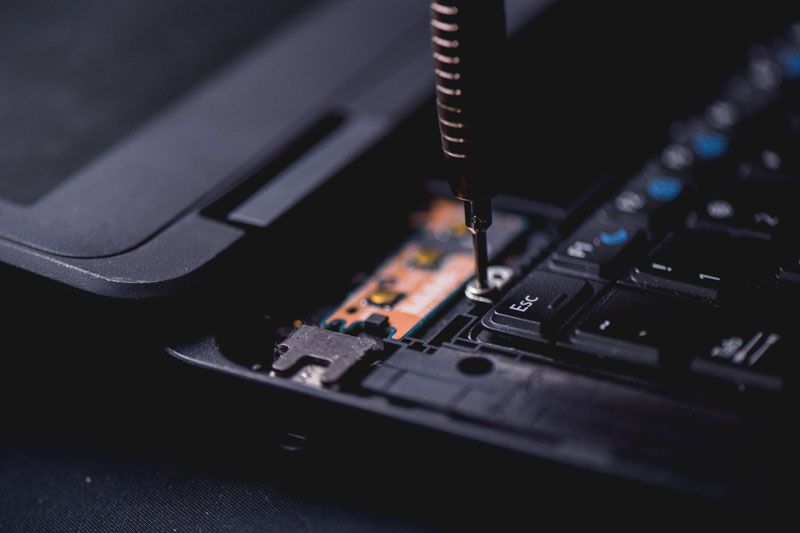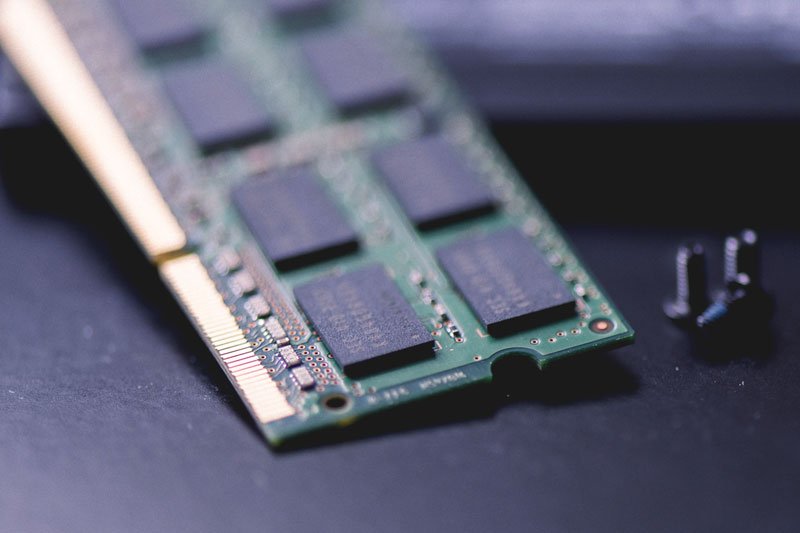 Program & Finacial Services
Administrative process that includes acquiring, validating, storing, protecting, and processing required data to ensure the accessibility, reliability, and timeliness of the data for its users.
Data Warehousing
Integrating data from multiple heterogeneous sources that support analytical reporting, structured and/or ad hoc queries, and decision making.
Facilities Management
Encompasses multiple disciplines to ensure functionality, comfort, safety and efficiency of the built environment by integrating people, place, process and technology.
Systems Engineering
Systems engineering is an interdisciplinary field of engineering and engineering management that focuses on how to design and manage complex systems over their life cycles. At its core, systems engineering utilizes systems thinking principles to organize this body of knowledge.
Business & Operational Support
Network connectivity describes the extensive process of connecting various parts of a network to one another, for example, through the use of routers, switches and gateways, and how that process works.
Web Services
Web & Print Design, Web Design and Development, WebApplication Development, E-commerce Web Development, Software DevelopmentServices, Domain Registration, Web Hosting, SEO and Online Promotions.
Cognitive Networks
A new type of data network that makes use of cutting edge technology from several research areas to solve some problems current networks are faced with. Cognitive network is different from cognitive radio as it covers all the layers of the OSI model.
Service-Oriented Architecture
Software design where services are provided to the other components by application components, through a communication protocol over a network. The basic principles of service-oriented architecture are independent of vendors, products and technologies.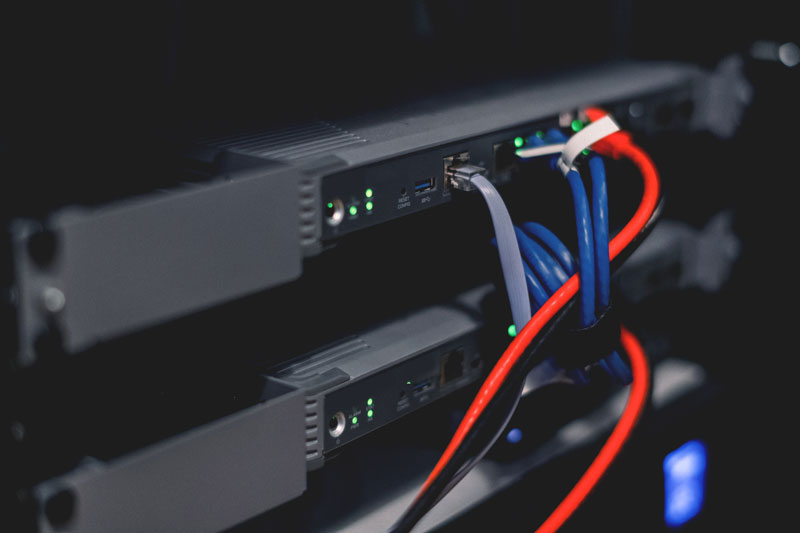 Office
1235 Divi St. #1000
San Francisco, CA 94143
Hours
M-F: 8am – 10pm
S-S: Closed